How to make the perfect coffee espresso martini
How to make the perfect Coffee Espresso Martini
Why not try frontline coffee in an espresso martini? We think it's a delicious way to create a cocktail at home and an alternative way to enjoy our coffee
This recipe makes two cocktails. It's not for the faint hearted, it packs a punch!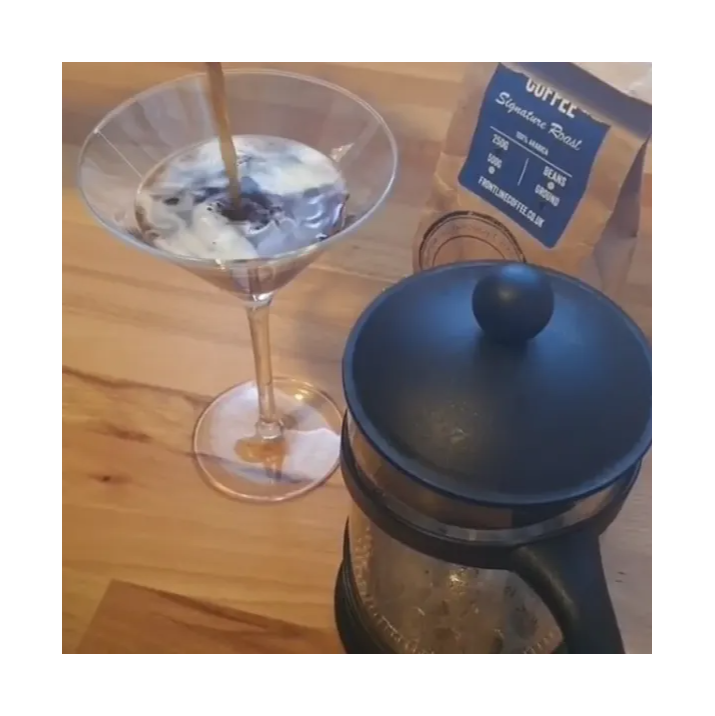 You will need:
· Cocktail shaker
· 100ml of your favourite vodka
· 50ml coffee liquor (We used Mr Black but you could also use Kahlua or another alternative)
· 100g golden caster sugar
· 50ml water
· 50ml of Frontline Coffee espresso (we used signature roast in a cafetiere but you could experiment here and use your favourite blend using your preferred brewing method)
· Handful of Ice
· 2 martini glasses if you have them, if not any glass will do.
· Coffee beans to decorate (Optional)
---
Method
1. Put your glasses in the fridge to cool.
2. Prepare your espresso coffee and let it chill. The colder the drink, the tastier it is!
3. Make your sugar syrup - Boil 100g of sugar with 50ml of water in a small pan over a medium heat. Once the sugar has melted and it's come to the boil, turn off and leave to cool.
(Some recipes don't use sugar syrup however we found that it made the cocktail smoother and sweeter, you could always leave this step out).
4. Add a handful of ice into your shaker
5. Pour in a table spoon of the sugar syrup with the vodka, coffee liquor and espresso.
6. Shake!!!
7. Strain into your glasses. You could be extra fancy and top with whole coffee beans.
8. Sit back and enjoy.
---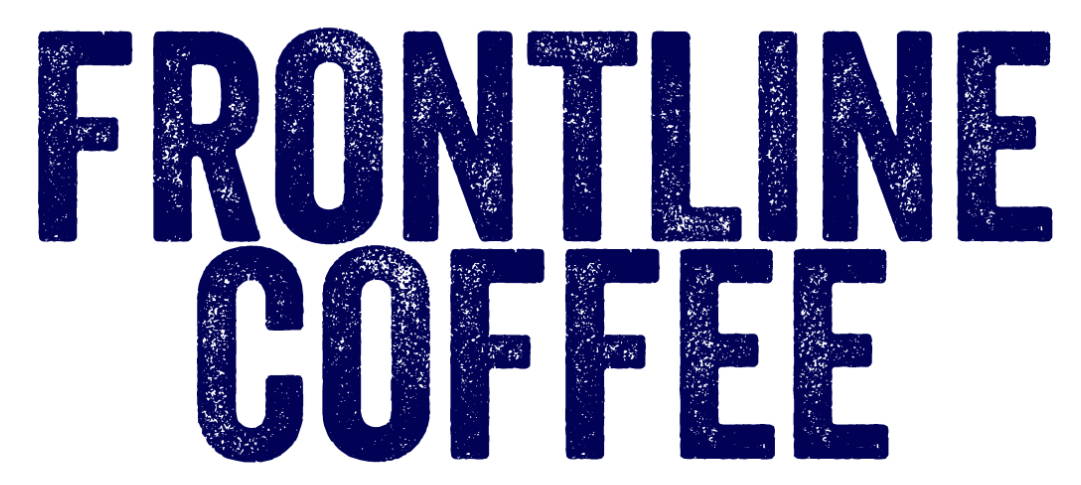 Frontline Coffee is a small batch, roast to order coffee company. Founded by Firefighters, we serve the frontline community premium fresh roasted coffee. We donate all of our profits to NHS, RNLI and Emergency Service Charities.
---