The best way kick start your day, loose weight and get your caffeine kick!
It's really important to kick start your day with a filling breakfast which is fast, convenient and will fill you up. This low calorie, high protein option will keep your going until lunch and will also give you the caffeine kick that we call crave. Having a filling breakfast will help keep you away from the snack cupboard and stop you overeating.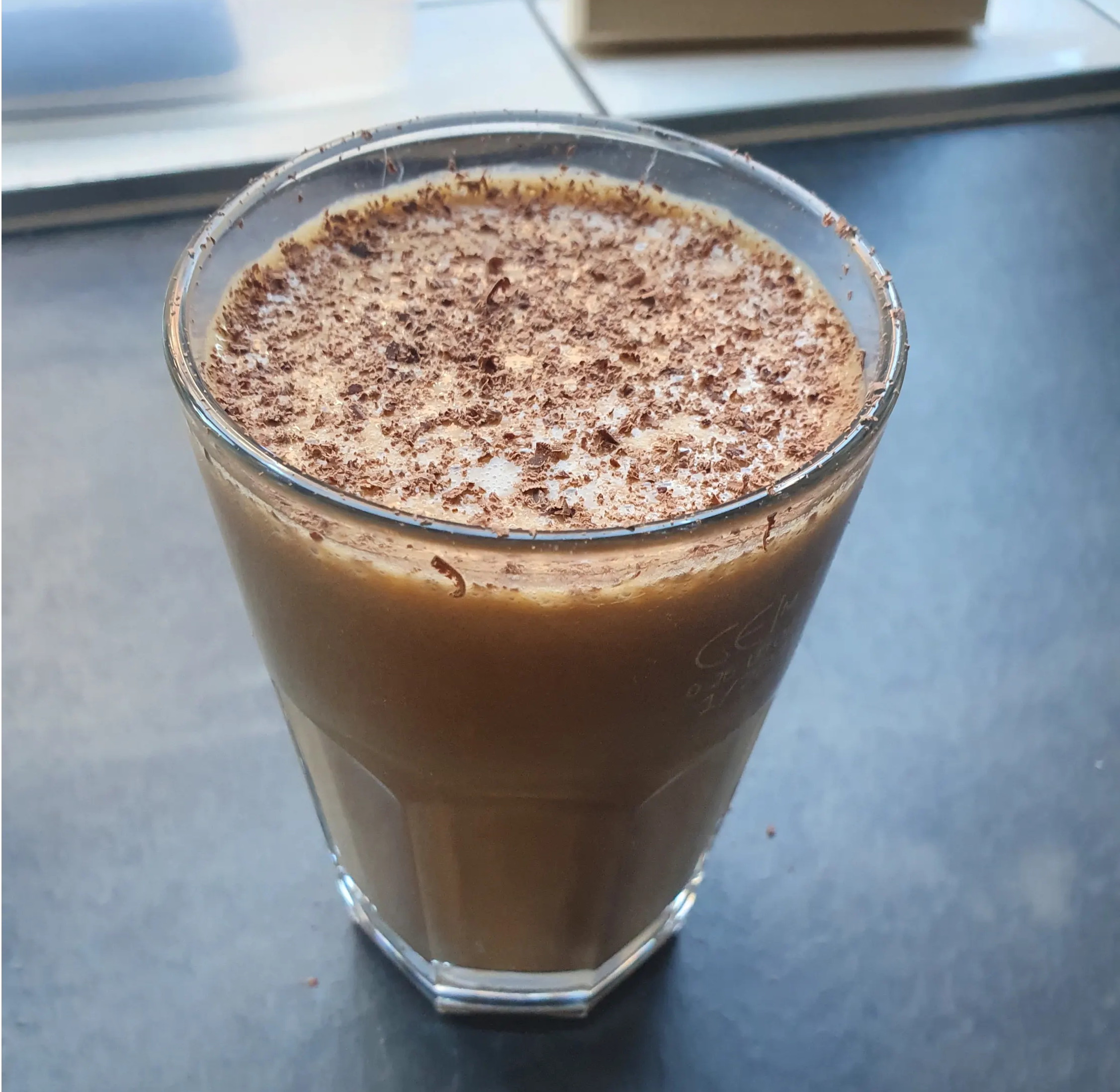 Ingredients:
- 125ml of Frontline Coffee
- 125ml of Milk - opt for a nut milk alternative for a vegan option
- 1/2 a banana
- 1 scoop of protein powder - We use vanilla but you can opt for your favourite flavour.
Optional Extra -
For a sweeter drink, add in sugar/sugar syrup or stevia extract.
Toppings - Chocolate/ fruit, nuts.
---
1. Start by brewing a Frontline Coffee - you will need around 125ml. This can be chilled or room temperature.
TIP: We make extra for our morning coffee and let it sit on the side until you''re ready for your smoothie.
2. Add all the ingredients into a blender
3. Add in ice cubes to thicken up the smoothie, and keep blending until you have a creamy texture.
4. Decorate with your favourite toppings (we use chocolate, because who doesn't love chocolate and coffee?).
5. Enjoy!
---

Frontline Coffee is a small batch, roast to order coffee company. Founded by Firefighters, we serve the frontline community premium fresh roasted coffee. We donate all of our profits to NHS, RNLI and Emergency Service Charities.
---